Testimonials for Our Realtors in Toms River
Read what our clients say about our realtors in Toms River. We are the trusted name for real estate, whether you want to find the best homes for sale or looking for an investment property.

JoAnn Petrizzo………
Hello! We are pleased to announce that JoAnn M. Petrizzo has won the 2021 Five Star Real Estate Agent award, for the seventh year in a row! By earning this exclusive honor, JoAnn has proven her commitment to her profession and to her clients. Please congratulate JoAnn on Facebook here!
Five Star Professional partnered with New Jersey Monthly to recognize a select group of New Jersey-area real estate agents who provide exceptional service to their clients. This group of outstanding New Jersey professionals represents fewer than 2 percent of all real estate agents in the market and is featured in the March issue. Real estate agents are measured using an objective, in-depth research methodology with significant focus on customer feedback and overall satisfaction.
Congratulations once again to JoAnn and all of our 2021 Five Star Real Estate Agents!
Sincerely,
Dan Zdon
CEO, Five Star Professional
Contact JoAnn Petrizzo:
ADK Realty & Consulting Services, LLC
1071 Route 37 W Unit #9
Toms River, NJ 08755
Phone
(732) 255-4433
(866) 755-2570
---
Visit with Santa Day at ADK! Some photo's to share.
---
ADK Family celebrating this years' Holiday Party at Spanish Potato in Brick. Good times had by all!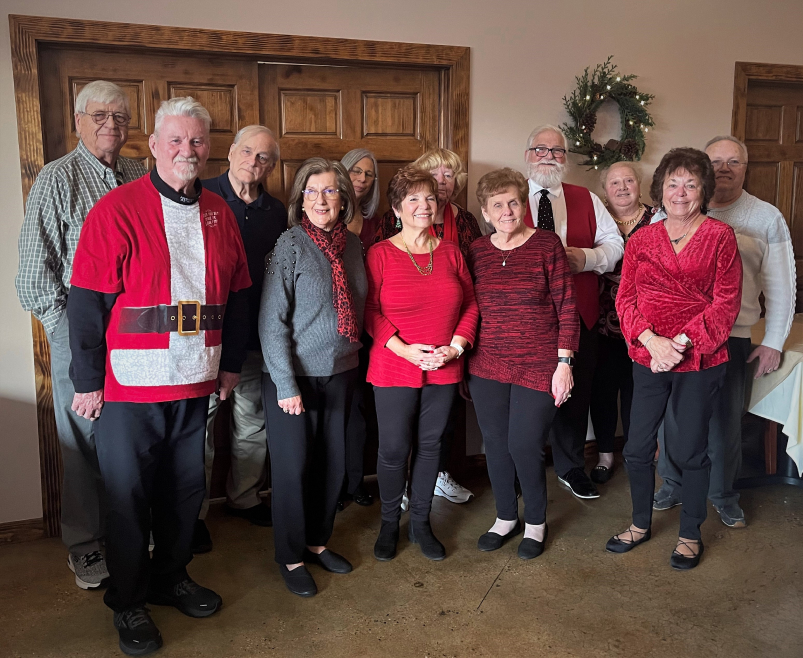 ---
ADK was proud to sponsor the St. Jude's Children's Research Hospital Walk this past Sunday at Seaside Heights boardwalk.
We want to thank all that came by and donated to this worthy cause.
We also want to thank the walkers from Holiday Heights and all others for participating!
Congratulations our drawing winner, Daryl McMeneny.
We hope you enjoy your winnings!
Donna Miller is the happy winner of ADK 4th of July rolling cooler summer-of-fun giveaway. Pictured are Realtor Lisa Cardaci, Realtor Maryellen Patichio, winner Donna Miller, Broker/Owner JoAnn Petrizzo and Realtor Flo Lucas. Be on the lookout for ADK's Fall giveaway. Just stop in ADK's office to enter drawing.
LET'S PARTY! ADK REALTY Broker/ Owner, JoAnn Petrizzo Celebrates her Birthday with Friends in Atlantic City.
Florence Lucas………
Flo Lucas was outstanding in meeting every need that we had. She went above and beyond our expectations of a real estate agent. We have and will continue to recommend ADK and especially Flo Lucas…….Victor and Carol
Helen Marziarz………
Helen instinctively knew exactly what we wanted! She listened! First house, one day we found our house. I have never worked with anyone more efficient, pleasant and co-operative. We all felt she was working for us. At closing she had a card and gifts…that never happens! I would recommend her emphatically!...........Jackie
Marlene Stec
I know a lot of realtors and when it came to purchasing my first home I wanted the help of an experienced realtor who I felt comfortable with and could trust. My first instinct was to call Marlene Stec and I'm glad I did. She listened to my wants and needs and narrowed the search down to homes she knew would be a good fit for my finances. She was with me every step of the way; she calmed my nerves when I was having mortgage issues and assured me everything would work out. I highly recommend her and will refer her to anyone I know looking for a new home……. Melissa
Robert Turkenkopf
Very patient and understanding; if I had friends or family looking for a home, he would be the first real estate person I would call…….Ruth
"The ESTATE PLANNING SEMINAR recently held at the Clarion Hotel was attended by approximately 90 patrons and hosted by ADK Realty & Consulting Services in conjunction with the Law Offices of Kevin J Barnes, Caliber Home Loans, Central Jersey Insurance and Counselors Title Agency. The featured speaker was tax expert, Kevin Barnes Esq., special guest speaker Raquel Phillips from New Jersey Natural Gas who explained all the gas company incentives and rebates for converting or upgrading natural gas systems. In addition to the valuable information, attendees received a free breakfast, as well as tickets for a chance to win a $25 gift card. Six happy winners are shown below. Many thanks to our partners and attendees for a wonderful event."
The ADK Family celebrating this year's holiday party at II Giardinello restaurant in Tom's River. Food was delicious and service great!!! A good time had by all.
Our guests enjoying the Holiday party!
---
Real Estate Toms River | ADK Realty & Consulting ServiceS (866) 755-2570